My name is Kimberly Jones, I'm a piano teacher with 8 years of teaching experience, and I represent a new generation of piano teachers around the world committed to providing a creative and enjoyable musical education.
My aim is to encourage students to build a love and appreciation for music, to be excited about learning and able to express their own creativity – definitely no sitting there with a ruler waiting for a student to make a mistake, as is the experience for many students of previous generations! Not only will my students become competent players, they will be confident performers, creative composers, and persistent practisers, with skills they can use throughout their lives regardless of where their music takes them.
To provide top quality lessons, professional development is my priority. When I'm not teaching I am preparing new games and activities for my students, researching teaching methods, doing courses on various aspects of musical education, and spending time improving my own playing. In 2013 I passed my Grade 8 Piano Exam with distinction, and in 2014 I passed my ATCL piano teaching diploma. In 2020 I also passed my ATCL piano performance diploma with distinction.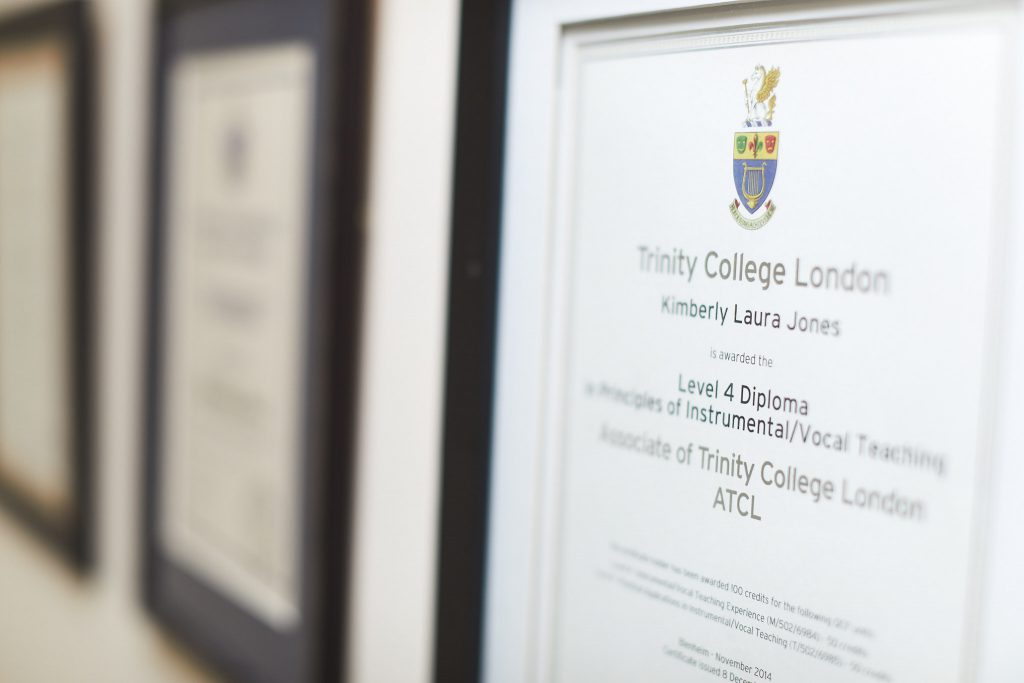 I am also very involved in Marlborough's musical community, being on the committee for TEMPO (Today's Emerging Musicians Performing Onstage), and often playing for various community groups. I encourage my students to perform on a regular basis, both to develop their own confidence and to bring joy to the community.
At Kimberly's Piano Room, I offer an all-inclusive yearly membership, with a flat monthly fee to keep things simple. Included are weekly private lessons and buddy lessons, group lessons, performance opportunities, studio-wide themes and challenges, and all necessary books and materials provided by me.
If you would like to register your child for piano lessons, have a read through my lesson info and then flick me an email to get things started!
Kimberly Jones, ATCL