Kimberly's Piano Room Membership Fees
One year of lessons at Kimberly's Piano Room is $150/month from February to December. While many teachers charge per individual lesson and bill per term, at Kimberly's Piano Room the monthly fee is worked out by taking the cost of the entire year (36+ lessons during school terms) and dividing it by 11 equal payments, making budgeting easier for parents. This means the fee remains the same regardless of how many lessons happen to take place in each month, and whether or not the month contains school holidays.
My fees cover much more than just the time a student is in their lesson with me each week – they cover being part of the Kimberly's Piano Room community as a whole and all the benefits that come along with that. Membership includes:
A 45-minute long lesson space held for the student in my schedule throughout the school year.
All necessary music books and materials provided for the student by me, to limit extra unexpected costs for parents.
The opportunity to come along to a few Piano Fun Days throughout the year.
A game and book lending library.
An end of year recital organised by me for all students to perform at for friends and family.
Printing, stationery, and other material costs.
My continued professional development and behind-the-scenes commitment to providing the best lessons I can for my students.
The Piano Room
My piano teaching studio is located in a quiet cul-de-sac in Redwoodtown, Blenheim. The studio is self-contained, consisting of a waiting area with tea and coffee making facilities, a bathroom, and plenty of reading materials, as well as a separate room where lessons take place. The whole area is bright, cheerful, comfortable, and an ideal facility for learning.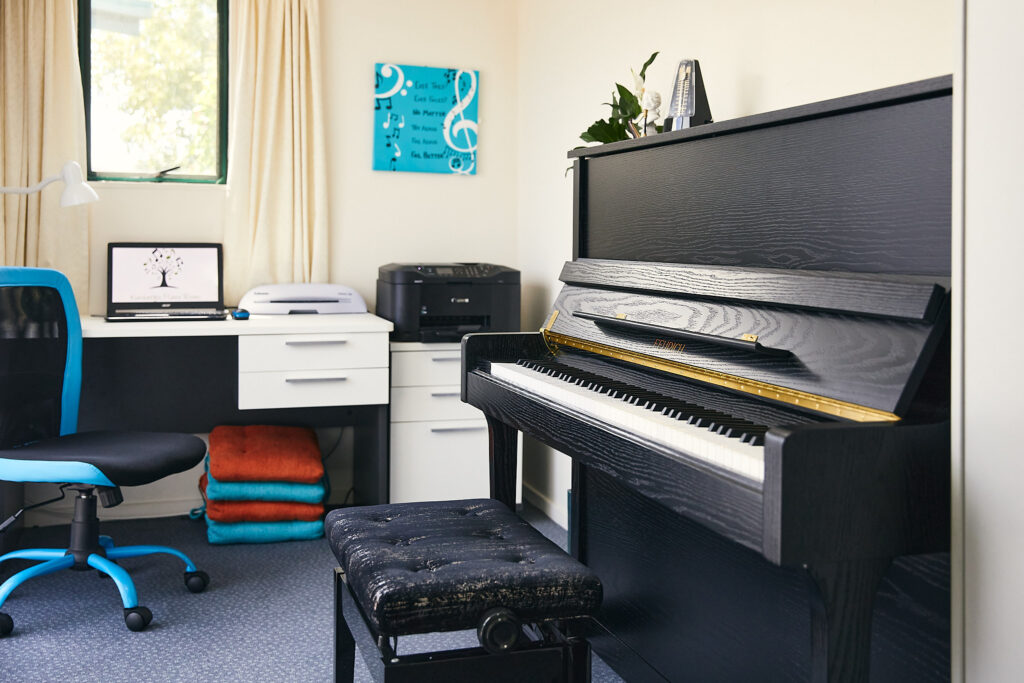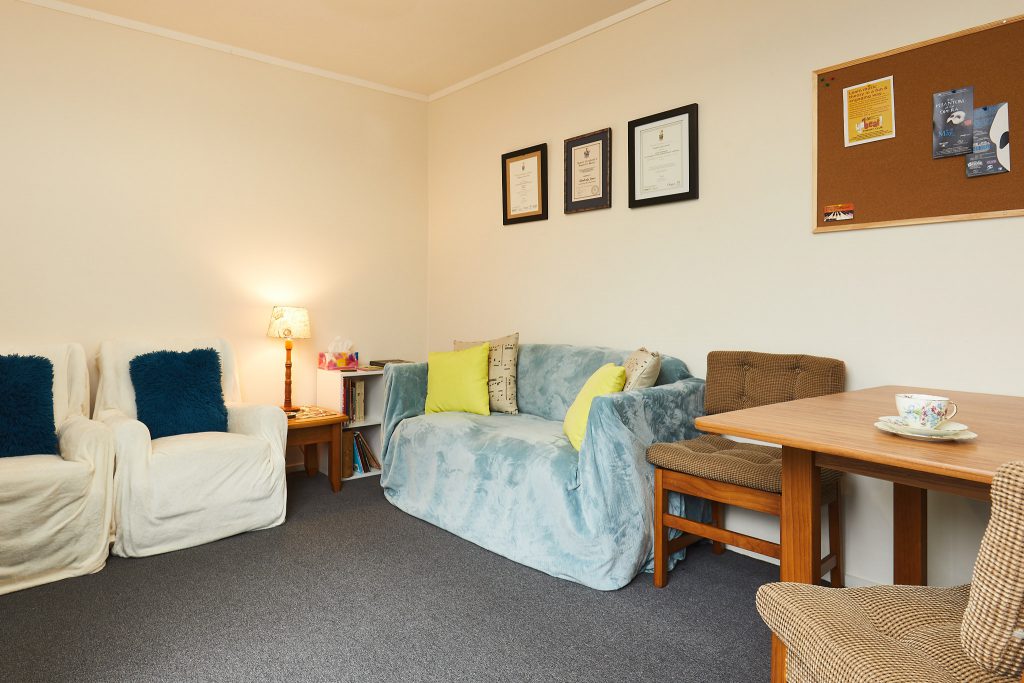 Lesson Structure
The majority of my students are placed in 45-minute 'Buddy Lessons', a structure becoming more and more popular with teachers around the world. Half an hour of the student's lesson is a private lesson with me, where we cover subjects such as practising, technique, repertoire, and music theory. The other 15 minutes, either at the beginning or at the end of the lesson, are spent with another student of a similar age and/or level. In this part of the lesson, the students play games together to reinforce music theory, work on music appreciation, learn some music history, and play duets and improvise with each other.
I believe that a student's enjoyment of learning is of huge benefit to their progress, and creative and social lessons are one way I aim to accomplish that.
My Students
I have found that the ideal students for my studio and teaching style are aged 8-12. At this stage, I am not taking on students younger than 7, but I am happy to also teach teenagers and adult students.
How to Sign Up
I'm currently completely booked out, with a long waiting list. However, if you would like to be added to the list please fill out the form below